Wanted
We are looking for colleagues to work without national boundaries.
Our company is in the environment where it is easy to aim for the position you want to be in a flat relationship where staff of a wide range of ages can play an active role.
Our Strength
A civil engineering company that handles coin parkings and rental trunk rooms (also called "rental containers"). We start with land preparation work such as mowing, foundation work using concrete, and paving work with asphalt.

The main working site is the entire Kanto area. In the future, the goal is to actively increase road construction and other public works.

There are still plenty of opportunities in the Japanese civil engineering industry. Please give it a try!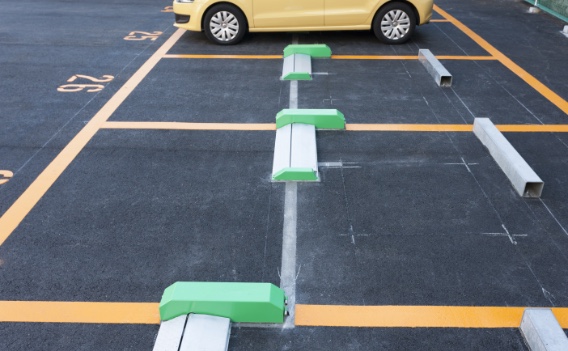 For A Trial
We welcome your visit us for our work experience.

Feel the job, the people working with, and the atmosphere of the team.There are staffs who speak English. We are actively accepting applications from overseas.

Start with what you can do with the leader's assistance, even if you do or do not have experience in civil engineering work, or change jobs from other industries. Worry free. If you are interested, please feel free to contact us via LINE or email form.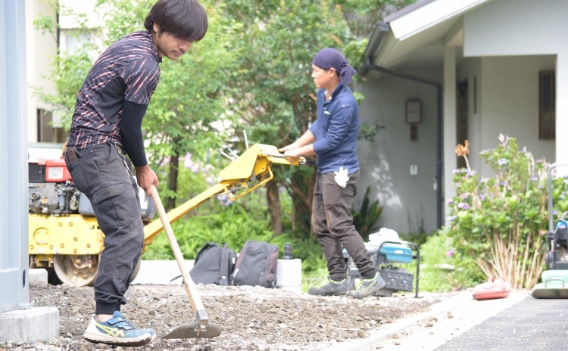 Interview
I had change my job from sales!

After graduating from university, I have gained experience in business fields, including real estate. I never really thought about getting a job in the construction industry, but this company broke my stereotypes.

I have been involved from the start, but as I said, I think it is a company that can do what you want to do.

For those who want to get rid of common sense and do interesting things, come and see me once!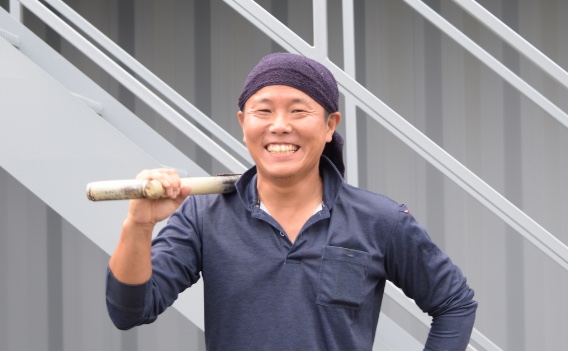 Career Guide
Apply for this job!
Qualification
Over 16 years old
Salary
【Regular employees】
Monthly salary of 300,000 yen to 500,000(With social insurance)
* Determined based on experience and ability.
Depending on your hard work, it is possible to obtain more than the above monthly salary!

【part time job】
Daily payment: 14,000 yen or more
Working hours
8: 00-17: 00
Site area
Kanto area (Transportation by company car)
Holiday vacation
Every Sunday (There is a weekday holiday depending on the weather)
Golden Week in late Apr-early May
Paid leave (granted 6 months after joining the company)
Summer vacation
New Year's holiday
Other company dates
Additional support
Various social insurance (Employment, industrial accident, health, welfare pension)
Qualification acquisition support available (eg Civil engineering/ Construction management engineer, etc.)
Maternity leave available
In-house training (the largest training facility in the industry in Nasu area. Be sure to polish your skills slowly and steadily!)
Company trip
Necessary experiences
Preferential treatment will be offered to civil engineering construction management engineers.
Motivated person is welcome.
Those who have industry experience are preferred.
Working period
Long-term welcome
* Sterdy worker rate is 90% or more!
Transportation
Driving to the office is permitted.
Public trains & buses are available.
Riding motor cycle to the office is permited.
Interview site
[Headquarters] 7 minutes on foot from JR Gotanda Station.